Online Programs Designed To Take Your Business To The Next Level
Whatever course you choose, you can rest assured you'll gain expert guidance, set out in easy to understand terms and with loads of ideas you can easily implement into your business.
If you're wanting to learn how to write copy for your business, or how to run a successful copywriting business, you'll find a course to suit you.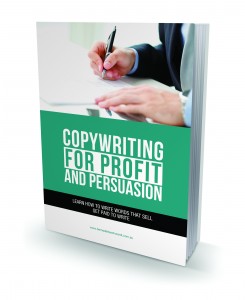 COPYWRITING FOR PROFIT AND PERSUASION:
Learn How To Write Words That Sell[Read More]
Get Paid To Write [Read More]
Learn the art of writing words that sell to promote your online (or offline) business or learn how to become a paid copywriter. Bernadette's students get work, make money and are living the life of their dreams.